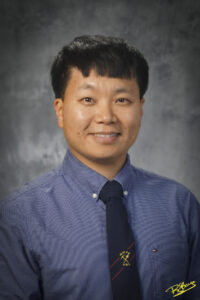 Sam Lee, Manager
Sam is a Member of STC and also the P&P SIG Manager. He served one of the P&P SIG Co-Managers in 2022.
He started his career as a program coordinator in the intellectual property (IP) management industry. Sam learned many different technology fields, while working at the IP firm. He wanted to upskill his background by studying in a particular specialized technological area to advance his career. So, Sam decided to move into aviation, where he studied at an aircraft maintenance engineering program. Over ten years, he has gained experience in both fixed-wing and rotary-wing aircraft. He has also earned maintenance and avionics licenses. While working full-time, he received his Master of Technology Management and Master of Electrical Engineering degrees.
With determination, Sam chose to contribute his efforts in the aircraft certification process to meet airworthiness standards. He is currently a Senior Avionics Engineer for PAL Aerospace Engineering. He designs avionics systems, writes test plans and compliance reports, and conducts test witnesses. He completed a Technical Writing Certificate at the University of Waterloo. He also holds Masters of Engineering (Electrical Engineering) and Technology Management for engineering and applied science.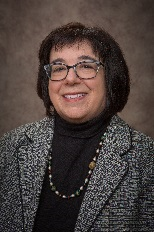 Ann Marie Queeney,  Leadership Mentor
Ann Marie has more than 20 years' technical communication experience, primarily editing and managing procedures and other documents in the medical device industry. She is an STC senior member and currently serves as a member of the STC Education Committee and P&P SIG leadership team. Her previous STC experience includes serving as a 2020-2022 Board member and CAC (Communities Affairs Committee) Chair, and various SIG leadership roles.

Andrew Habashi,  Website Manager
Andrew joined the SIG as Website manager. Andrew has been busy upgrading our website. If you haven't visited our site, please check out his recent posts.
Andrew works as a Technical Documentation Specialist for Ansys Inc. Ansys is a global public company based in Canonsburg, Pennsylvania. It develops and markets multiphysics engineering simulation software for product design, testing, and operation.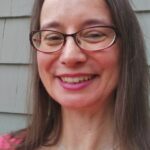 Valentina DiPeri, Website Assistant
P&P SIG has a new website assistant, Valentina DiPeri, who will help keep the P&P SIG website updated with new content.
Valentina is a former journalist, an aspiring technical writer, a recent recipient of a technical writing certificate, and a new member of the P&P SIG.
During her years in journalism, Valentina worked as a reporter, as an editor of a community newspaper, and as a print production editor, managing the production of five weekly newspapers. After leaving journalism, Valentina decided to seek out new ways to use her research and writing skills, particularly her ability to explain complex ideas in simple language. Technical writing was a natural fit, so, Valentina decided to complete a Technical Writing Certificate program through the University of Wisconsin Eau-Claire. Soon after, she joined the STC to continue her professional development.
Valentina also has a Bachelor of Arts in German Language and Literature from Wellesley College and a Master of Arts in Teaching English from Boston University. Early in her professional life, Valentina was a classroom teacher before ultimately deciding on a career in writing.
She looks forward to finding her niche in the field of technical communication.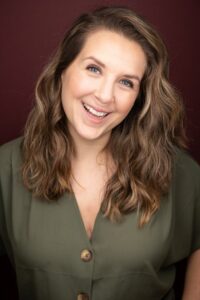 Melissa Pagnotta, Membership Manager
Melissa Pagnotta, the SIG's new Membership Manager, is a versatile Content Specialist with 5+ years of experience in media, healthcare, and nonprofit environments.
She got her start in content development at iconic NYC comedy club Stand Up NY, where she helped produce digital videos and social media content. From there she led Social Media strategy for AMC Networks' streaming service SundanceNow.
Wanting to expand her writing and documentation skills, she transitioned into internal communications at a DC and NYC youth mental health program, The Dorm. There she wrote thought leadership, SEO-optimized blog posts, and newsletters as well as assisted with press pieces and physical and digital clinical P&P.
Melissa enjoys using her unique mix of creative and technical writing skills to help brands develop engaging, easy-to-use helpful documentation.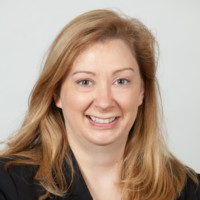 Tricia Spayer, GoToMeeting Technical Manager and leadership team member
Tricia has agreed to continue serving on the leadership team. Thank you, Tricia!
Tricia is currently President of the Northeast Ohio Chapter of STC, which is where she learned her GoToMeeting skills. The P&P SIG currently shares its GoToMeeting resources with the Northeast Ohio chapter and hopes to inspire more collaboration between STC communities.
Tricia has been a Technical Writer/ Illustrator for Pressco Technology Inc. for almost 24 years, and works as a department of one. She is an STC Associate Fellow, a former Director-at-Large for STC, and former chair of the Community Achievement Awards Evaluation Committee (CAAEC), Community Affairs Committee (CAC), as well as the STC Summit Columbus, Ohio host committee.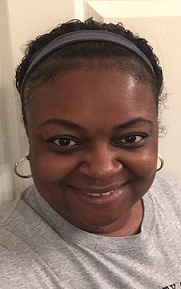 Aleshia Jefferson, Honorary Member
Aleshia Jefferson served our P&P SIG in 2021 and 2022. She demonstrated her leadership and retain our SIG today.
Her career began with writing hardware specs and operations manuals for some Fortune 500 Information Technology (IT) companies. She then moved on to develop training courses, write technical requirements, and work as a Project Manager.
For the last seven (7) years, Aleshia has indulged in Content Engineer and Content Management roles to define governing, cataloging, publishing, and archival procedures used to solution regulatory, state mandated, and contractual business processes for clinical and medical Standard Operating Procedures (SOPs). She has also been heavily involved in managing SharePoint sites and building tools that help automate processes.
Aleshia loves to mentor students and volunteer with non-profit organizations. She holds a Masters in Writing from DePaul University, Chicago.