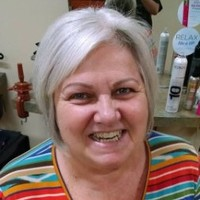 Dawnell Claessen, P&P SIG Co-Manager
Many members already know Dawnell. She has been serving the SIG as a leadership mentor and continuity resource. Dawnell has accepted the co-manager position.
Dawnell Claessen is a Senior Member of STC and a longtime P&P SIG member and former SIG Manager. For more than 25 years, she has managed complex catalogs of policies and procedures developed for products, software, and systems developed and operated in highly regulated and secure environments.
For the last 10 years, this has been in the field of Risk Management.
Dawnell holds a Master of Library and Information Science degree from the University of Texas at Austin, specializing in Federal Information Policy and is a Certified Information Systems Security Professional (CISSP).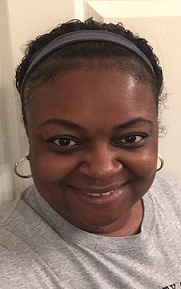 Aleshia Jefferson, Co-Manager
Aleshia Jefferson is a Member of STC. Her career began with writing hardware specs and operations manuals for some Fortune 500 Information Technology (IT) companies. She then moved on to develop training courses, write technical requirements, and work as a Project Manager.
For the last five (5) years, Aleshia has indulged in Content Engineer and Content Management roles to define governing, cataloging, publishing, and archival procedures used to solution regulatory, state mandated, and contractual business processes for clinical and medical Standard Operating Procedures (SOPs). She has also been heavily involved in managing SharePoint sites and building tools that help automate processes.
Aleshia loves to mentor students and volunteer with non-profit organizations. She holds a Masters in Writing from DePaul University, Chicago.

Andrew Habashi,  Website Manager
Andrew joined the SIG as Website manager. Andrew has been busy upgrading our website. If you haven't visited our site, please check out his recent posts.
Andrew works as a Technical Documentation Specialist for Ansys Inc. Ansys is a global public company based in Canonsburg, Pennsylvania. It develops and markets multiphysics engineering simulation software for product design, testing, and operation.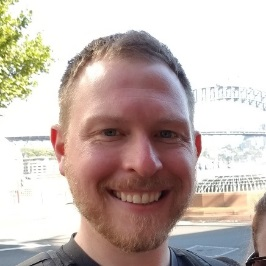 Ben Durham, Treasurer
Ben has joined the P&P SIG leadership team as our treasurer. Welcome, Ben!
Ben has in-depth experience as a treasurer in the non-profit world and recently held a board position with the Independent Writers of Chicago. His background is in physics, robotics, and education.
Ben is a freelance writer/career changer who is transitioning from the field of teaching to technical writing. He lives in Chicago with his wife and daughter.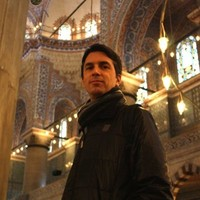 Rich Hellinga, Membership Manager
Rich has agreed to continue as our Membership Manager. Thank you, Rich!
Rich is returning for another year as the SIG's Membership Manager. He is happy to be volunteering for the P&P SIG and working with the other SIG leaders.
He works for a utility company in Michigan, primarily on developing and maintaining policies and procedures that have to do with safety. He ran his first marathon last October (in Detroit) and hopes to run another one in 2020.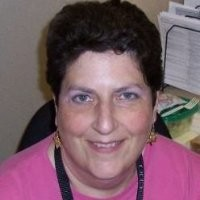 Louise Tincher, Communications Manager
Louise has agreed to continue as our Communications manager. Thank you, Louise!
Louise will continue to be responsible for the SIG mail lists and will collaborate with the SIG's social media and website managers to engage members via the SIG's virtual platforms. She is always looking for volunteers, whether for one-time contributions (posts) or ongoing maintenance.
Louise is Proposal Manager for UES, Inc., small a materials science research and development company. She handles responses to federal solicitations, grant applications and other in-house technical editing needs.
She is a senior STC member, current member of the Lone Writer SIG and former Southwestern Ohio chapter president.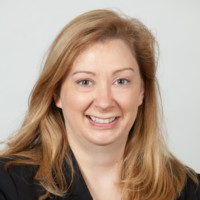 Tricia Spayer, GoToMeeting Technical Manager and leadership team member
Tricia has agreed to continue serving on the leadership team. Thank you, Tricia!
Tricia is currently President of the Northeast Ohio Chapter of STC, which is where she learned her GoToMeeting skills. The P&P SIG currently shares its GoToMeeting resources with the Northeast Ohio chapter, and hopes to inspire more collaboration between STC communities.
Tricia has been a Technical Writer/ Illustrator for Pressco Technology Inc. for almost 24 years, and works as a department of one. She is an STC Associate Fellow, a former Director-at-Large for STC, and former chair of the Community Achievement Awards Evaluation Committee (CAAEC), Community Affairs Committee (CAC), as well as the STC Summit Columbus, Ohio host committee.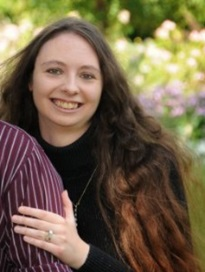 Emily Kowal, Leadership team member
Emily has agreed to continue serving on the leadership team. Thank you, Emily!
Emily Kowal is the immediate past co-manager of the P&P SIG. She has been involved with the P&P SIG for a number of years and is a senior STC member.
Most recently, Emily was a policies and procedures manager with an international pharmacy retail chain. In her spare time, Emily enjoys reading, writing, and playing the viola and fiddle.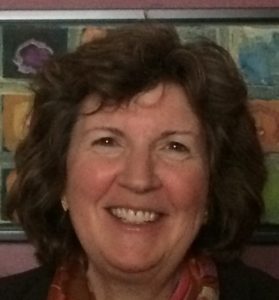 Linda Clark, Program Manager
Linda is a newcomer to STC, and excited to volunteer as Program Manager for the Policies & Procedures SIG.
For the past several years Linda has been a contractor, doing document review projects and technical writing projects. She has worked as an attorney in her 'past life' but really prefers technical writing, as it involves more variety and creativity. She loves words, and loves to research just about any idea.
When it comes to policies and procedures, she appreciates clear visuals and plain language. Here are a few readability tests she has used: Word, Dale-Chall, Hemingway, and Webfx. Of course, measuring grade level readability is only one of many considerations.
When it comes to her free time, she enjoys reading mysteries – the settings, characters, plots, descriptions. And although she seldom views the same movie more than once, she feels compelled to watch Knives Out for the third time in less than a week.
She hopes to bring the P&P SIG some great programming and welcomes your ideas.
Lynne Valois, Program Manager
Lynne Valois recently graduated with a degree in Technical Communication from Arizona State University. So far, all her experience with researching, drafting, writing, and maintaining technical documentation has been academically.
For one of her capstone projects, she has teamed up with the Director of Operations for a small laboratory in Arizona. He wanted someone to help format his existing standard operating procedures into books he could print and distribute to his workers. His manufacturing expertise combined with her technical writing, editing, and document design knowledge produced two attractive and useful S.O.P. manuals! It was her favorite project because she was able to practice all the skills she learned in the program. They completely overhauled his existing procedures, which required a lot of collaboration and critical thinking, but it was a rewarding experience.
Fun fact: Lynne went remote before it was cool! She earned her degree completely online. Her peers were scattered across the U.S., so group projects required a lot of planning and extra attention. She used TimeTemperature.com frequently for time conversion and to use the meeting planner.