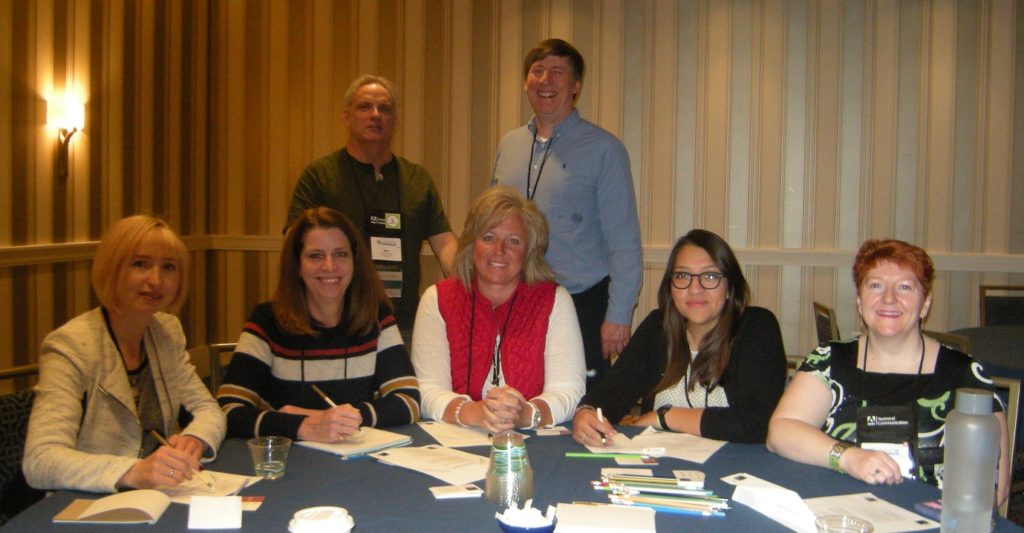 The Policies and Procedures SIG holds its annual Business Meeting every year at the STC Summit. This year the meeting was Monday, May 8th at 11:30am at the Gaylord Resort. Six members attended: Louise Tincher, Ben Woelk, Kelly Smith, Leigh Ann Higgens, Tanya Ivanova, and Andrew Heyward. Two guests also joined us: Julie Perry and Ruth Palomino. Louise Tincher led the meeting in the absence of SIG Leaders Dawnell Claessen and Emily Kowal. We began with a welcome and introductions, followed by reports on SIG membership, financials, activities, call for volunteers, announcement of Procedure Professionals Association's 29th Annual Procedure Symposium and a drawing.
Membership Report (as of 04/10/17)
201 paid up members
14 new members since the last Summit
Non-US addresses included: Canada (20); India (2), Australia (1); Germany (1)
US addresses included: California (24); Texas (19)
Financial Report: None to date. Summit expenses only.
SIG Activities: None. Planned Information Mapping Webinar cancelled due to circumstances beyond our control. However, we did have some good listserv discussions and posts of other events.
Volunteers: Ann Marie Queeney will take an active role and work toward becoming a co-leader for the SIG. Ann Marie has served as co-leader of the Technical Editing SIG, but needs to get up to speed on the Policies and Procedures SIG (and finish writing her new book). Kelly Smith will take on the webmaster role. She has previous experience with WordPress sites.
After the business portion of the meeting concluded, the group then adjourned for lunch to the National Pastime Sports Bar. The drawing winners were Ben Woelk ($25 Amazon card), Kelly Smith ($10 Amazon card) and [someone who will remain nameless because, I forgot to take notes] ($10 Amazon card).